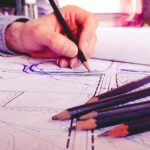 Land planning is a fundamental aspect of urban and rural development that plays a crucial role in shaping the physical environment we live in. It involves making informed decisions about land use, infrastructure, and the allocation of resources to achieve specific goals. Whether it's creating a new community, revitalizing an existing urban area, or preserving natural landscapes, land planning is an intricate process that requires careful consideration and expertise. In this blog post, we will delve into the basics of land planning, exploring its purpose and the key steps in the planning process.
Understanding the Purpose of Land Planning
Land planning serves several essential purposes that have a profound impact on the way we live, work, and interact with our environment. Here are some of the key purposes of land planning:
Effective Land Use: One of the primary purposes of land planning is to allocate land for various uses in a way that optimizes resources and promotes sustainable development. This involves determining where residential, commercial, industrial, recreational, and natural areas should be located.
Environmental Preservation: Land planning is instrumental in preserving natural resources, protecting sensitive ecosystems, and mitigating the impact of development on the environment. It aims to strike a balance between human needs and environmental conservation.
Community Well-being: Land planning plays a crucial role in creating safe, accessible, and healthy communities. By designing neighborhoods with amenities, transportation networks, and green spaces, planners can enhance the quality of life for residents.
Infrastructure Development: Planning ensures the efficient provision of infrastructure, including roads, utilities, and public services. Proper infrastructure planning is essential for the functionality and sustainability of a community.
Economic Growth: Well-executed land planning can stimulate economic growth by promoting business and job opportunities. The location of commercial and industrial zones, transportation hubs, and other factors influence the economic health of an area.
The Land Planning Process
The land planning process is a complex, multifaceted endeavor that involves multiple steps and stakeholders. It requires careful analysis, community engagement, and a long-term vision. Here are the key steps in the land planning process:
Data Collection and Analysis: The first step in land planning is to gather essential data about the area in question. This data may include information about the existing land use, demographics, natural features, infrastructure, and environmental factors. Comprehensive data analysis is crucial for making informed decisions.
Goal Setting: Once the data is collected and analyzed, planners work with the community and stakeholders to set specific goals and objectives for the land planning project. These goals should align with the community's vision and values.
Land Use Planning: Land use planning involves deciding how land will be used and what types of developments will be allowed in different areas. Planners must consider factors such as zoning regulations, building codes, and the needs of the community.
Transportation Planning: Developing a transportation plan is essential for ensuring efficient mobility within the community. This includes road design, public transit options, and considerations for pedestrians and cyclists.
Environmental Impact Assessment: To safeguard the environment, an environmental impact assessment is conducted. This involves evaluating the potential impact of development on the environment and identifying strategies to mitigate any negative effects.
Infrastructure Planning: Infrastructure planning covers the development of utilities such as water supply, sewage systems, electricity, and public services like schools and hospitals. The goal is to ensure that the community has the necessary infrastructure to support its growth.
Community Engagement: Engaging the community is a critical aspect of land planning. Public meetings, surveys, and consultations with residents and stakeholders help ensure that the planning process is inclusive and reflects the needs and desires of the community.
Legal and Regulatory Compliance: Planners must ensure that the land planning project complies with local and regional laws and regulations. This includes zoning ordinances, building codes, and environmental protection laws.
Plan Development: With all the necessary data and input in hand, planners create a comprehensive land use plan. This plan outlines the future development of the area, including land use designations, transportation networks, infrastructure, and environmental protection measures.
Implementation and Monitoring: After the plan is developed, it needs to be implemented. This involves working with developers, government agencies, and other stakeholders to put the plan into action. Monitoring is also essential to track progress and make adjustments as necessary.
Evaluation and Revision: Land planning is an ongoing process. Periodic evaluations of the plan's success are essential to ensure that it continues to meet the community's needs. If necessary, revisions can be made to adapt to changing circumstances and priorities.
Conclusion
Land planning is a vital process that shapes our communities and the environment in which we live. Understanding its purpose and the steps involved is essential for creating well-designed, sustainable, and vibrant places to live and work. Effective land planning not only benefits the present generation but also lays the foundation for a better future, where our communities are resilient, functional, and in harmony with the natural world. It is a complex and dynamic field that requires the expertise of urban planners, environmentalists, engineers, and engaged citizens working together to create a brighter tomorrow.
Got Questions? Let Us Help!
Introducing Mason & Associates, Inc.: Idaho's premier civil engineering and surveying company. Our company has experience in all aspects of surveying, including topographic and boundary measurements, construction staking projects, sub division platting, and land development. We perform all stages of the work, starting with the initial survey before having experienced engineers come in for the preliminary and final stages of planning. Then, we'll perform the construction staking, and do the final record drawings for projects. We know our success is linked to the success of our client's project. We will work with you to define the scope of services and set an agreed-upon budget. Call us today!