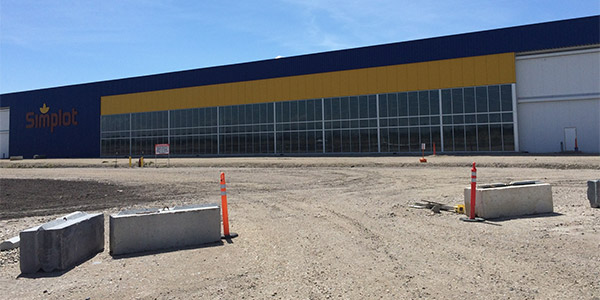 Your Land Surveyors
Residential or commercial land surveying in Idaho is a necessary component of the civil engineering process, and plays a key role in construction, land development, legal processes and more. Because the process of surveying requires significant expertise, including an understanding of processes and a familiarity with cutting-edge technology, you want a land surveyor in Idaho that has the knowledge and experience to handle the job the right way. Mason & Associates offers the following commercial and residential land surveying services:
Topographic surveys: Topographic surveys are used in determining the contours of the land as well as existing features on a piece of property, such as buildings, other manmade structures, trees and more. We provide topographic surveying services to assist in the planning of building projects, roads and other projects.
Boundary surveys: Often used in legal conflicts and when determining boundaries for home additions, landscaping and other building projects, boundary surveys are used to determine the precise relationship between your land and any adjoining property to ensure the safe and legal completion of any civil engineering project.
Construction staking services: Prior to breaking ground on a building project, the property must be staked to provide reference points for the construction team and others using the property. We offer our staking services for buildings, water and sewer systems, parking lots and structures, highways, bridges and more.
Skilled and specialized teams: The quality of residential or commercial land surveying doesn't just depend on having the most up-to-date technology. It also depends on having a crew that knows what it's doing. We have a fully staffed surveying crew, including a licensed land surveyor, a surveying technician and field crews that specialize in different types of surveying to ensure maximum accuracy and efficiency.
Our clients need surveyors for a vast range of projects, from private residential surveys to major land developments undertaken by businesses and government agencies. To work with an experienced commercial or residential land surveying company in Nampa, ID, call Mason & Associates at 208-454-0256. We'd love to discuss your surveying, land planning, or civil engineer service needs and determine how we can best assist you, so contact us today!
---
An elevation certificate is a form that states your property's likelihood of flood damage and is used by your insurance company to calculate your flood insurance costs. The form adds to the calculation of your insurance costs by estimating the likelihood that floodwaters will reach the lowest floor elevation of your home.
The document is issued by the NFIP, a federal flood insurance program that is managed by the Federal Emergency Management Administration (FEMA), and includes the following important information about your property.
Flood Zone/ Building Location: The National Flood Insurance Program has different zones designating your properties level of flood risk.
Building Features: Design features of the property such as an attached garage
Lowest floor elevation: The lowest floor of your property is typically the most likely to flood. Depending on your type of home construction, this may include your basement, garage, or crawl space and it will be up to a professional surveyor to correctly calculate the appropriate elevation based on FEMA guidelines.