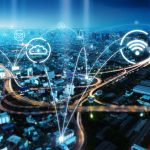 In an era of rapid urbanization and technological innovation, the concept of Smart Cities has emerged as a promising solution to address the challenges of modern urban living. These cities leverage cutting-edge technology and data-driven strategies to enhance the quality of life for their residents, improve infrastructure, and create sustainable environments. At the heart of building and advancing Smart Cities are civil engineers. In this blog post, we will explore what Smart Cities are, the pivotal role of civil engineers in their development, their importance, and what we can expect in the future as we continue to build smarter, more efficient urban spaces.
Understanding Smart Cities
A Smart City is a forward-thinking urban area that utilizes technology, data, and innovation to enhance the quality of life for its residents. These cities focus on efficiency, sustainability, and improved services, aiming to create a seamless and connected urban experience. Smart Cities incorporate a range of cutting-edge technologies, including the Internet of Things (IoT), artificial intelligence, and data analytics, to manage resources and infrastructure intelligently.
The Role of Civil Engineers
Civil engineers play a critical role in the planning, design, construction, and maintenance of the infrastructure that underpins Smart Cities. They are the driving force behind turning the Smart City vision into a reality. Here are some of the key responsibilities of civil engineers in advancing Smart Cities:
1. Infrastructure Development
Civil engineers are responsible for designing and building the essential infrastructure that supports urban life, such as roads, bridges, public transportation systems, water supply, and sewage systems. In Smart Cities, these engineers focus on developing technologically advanced, sustainable, and efficient infrastructure that integrates seamlessly with the city's digital framework.
2. Environmental Sustainability
Smart Cities place a strong emphasis on environmental sustainability. Civil engineers are tasked with creating eco-friendly infrastructure that minimizes environmental impact, maximizes energy efficiency, and promotes renewable energy sources. They are instrumental in designing buildings and transportation systems that reduce the carbon footprint and enhance sustainability.
3. Data-Driven Solutions
Civil engineers work closely with data analysts and technologists to create smart solutions that monitor and manage the city's infrastructure. This includes the development of sensor networks, smart grids, and data analytics tools that enable real-time data collection, analysis, and decision-making. Such systems are essential for optimizing resource utilization and providing efficient public services.
4. Transportation and Mobility
Efficient transportation systems are a cornerstone of Smart Cities. Civil engineers are responsible for designing intelligent transportation networks, including traffic management systems, smart parking solutions, and the integration of autonomous vehicles. These innovations reduce congestion, improve mobility, and enhance the overall transportation experience.
5. Urban Planning and Design
Smart Cities require thoughtful urban planning and design. Civil engineers collaborate with urban planners and architects to create functional and aesthetically pleasing spaces. They consider factors like accessibility, walkability, and green spaces, ensuring a holistic and attractive urban environment.
The Importance of Smart Cities
Smart Cities offer a range of benefits that make them an essential focus of urban development:
1. Enhanced Quality of Life
Smart Cities aim to improve the quality of life for their residents. Through technological advancements and data-driven decision-making, these cities can provide better healthcare, education, public services, and transportation, ultimately making urban living more convenient and enjoyable.
2. Improved Sustainability
Sustainability is a top priority in Smart Cities. Civil engineers and urban planners work diligently to create eco-friendly infrastructure, reduce pollution, and promote renewable energy sources. These efforts contribute to a cleaner and healthier environment.
3. Economic Growth
Smart Cities often attract businesses and investment due to their modern infrastructure and efficient services. This economic growth can lead to increased job opportunities and a higher standard of living for the city's residents.
4. Efficient Resource Management
Through the use of technology and data analysis, Smart Cities optimize the allocation of resources such as water, energy, and public services. This not only reduces waste but also ensures that resources are distributed efficiently.
5. Improved Safety and Security
Smart Cities use technology to enhance public safety and security. Surveillance systems, emergency response coordination, and disaster management solutions are all part of the city's integrated approach to safety.
The Future of Smart Cities
As we look to the future, we can anticipate several exciting developments in Smart Cities:
1. Advanced Transportation
The integration of autonomous vehicles and advanced public transportation systems will become more prominent. These innovations will reduce traffic congestion, decrease pollution, and improve mobility within the city.
2. Sustainable Energy
Smart Cities will continue to invest in renewable energy sources, such as solar and wind power. These sources will play a more significant role in meeting the city's energy needs while reducing greenhouse gas emissions.
3. Enhanced Connectivity
5G technology and expanded Wi-Fi infrastructure will ensure that Smart Cities remain highly connected. This will enable real-time data sharing, improved public services, and seamless communication.
4. AI and Data Analytics
The use of artificial intelligence and data analytics will become even more sophisticated. Predictive analytics will help city planners and civil engineers anticipate and address issues proactively, from traffic management to energy conservation.
5. Sustainable Construction
Sustainable construction materials and techniques will be the norm. Buildings will be designed for energy efficiency and environmental impact, and smart construction practices will reduce waste and costs.
Conclusion
Smart Cities represent the future of urban living, leveraging technology and data to create efficient, sustainable, and enjoyable environments. Civil engineers play a pivotal role in advancing Smart Cities, as they are responsible for designing and building the infrastructure that underpins these innovative urban spaces. With a continued focus on sustainability, efficiency, and quality of life, Smart Cities will only become more prevalent and integral in our rapidly urbanizing world. As technology continues to evolve, we can expect even more exciting developments that will shape the future of Smart Cities.
Got Questions? Let Us Help!
Introducing Mason & Associates, Inc.: Idaho's premier civil engineering and surveying company. Our company has experience in all aspects of surveying, including topographic and boundary measurements, construction staking projects, sub division platting, and land development. We perform all stages of the work, starting with the initial survey before having experienced engineers come in for the preliminary and final stages of planning. Then, we'll perform the construction staking, and do the final record drawings for projects. We know our success is linked to the success of our client's project. We will work with you to define the scope of services and set an agreed-upon budget. Call us today!