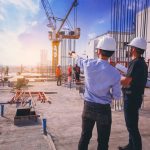 The construction industry has long been associated with environmental degradation due to its heavy reliance on non-renewable resources and the generation of large amounts of waste. However, in recent years, there has been a growing commitment to adopting sustainable practices in various sectors, including civil engineering construction. In this blog post, we will explore the concept of sustainable materials and their significance in promoting a greener future. We will discuss the benefits of using sustainable materials, various types of materials available, and the challenges in implementing their widespread use.
Understanding Sustainable Materials
Sustainable materials are those that have a reduced impact on the environment over their life cycle, from production to disposal. These materials are typically sourced from renewable resources, have low emissions during production, and can be recycled or repurposed at the end of their useful life. By incorporating sustainable materials into civil engineering construction, we can help minimize environmental damage, conserve resources, and reduce our carbon footprint.
Benefits of Sustainable Materials in Civil Engineering Construction
Using sustainable materials offers several benefits, both in terms of environmental impact and long-term cost savings. Firstly, sustainable materials help reduce the consumption of non-renewable resources. By utilizing materials sourced from renewable sources such as bamboo or timber, we can ease the strain on non-renewable resources like fossil fuels or minerals.
Secondly, sustainable materials often have a lower carbon footprint compared to traditional materials. For example, the production of concrete accounts for a significant amount of carbon emissions. By incorporating alternative materials such as fly ash or slag cement, which are byproducts of other industrial processes, we can significantly reduce carbon emissions associated with construction.
Another advantage of sustainable materials is their potential for recyclability. Instead of disposing of construction waste, materials like recycled concrete aggregate or reclaimed wood can be used in new construction projects. This not only reduces landfill waste but also saves energy and resources that would have been otherwise required for the production of new materials.
Types of Sustainable Materials in Civil Engineering Construction
A wide range of sustainable materials can be used in civil engineering construction. Let's explore a few examples:
1. Bamboo: Known for its strength and versatility, bamboo is a renewable resource that can be used as a sustainable alternative to traditional construction materials like steel, concrete, or wood. It offers excellent tensile strength, making it suitable for applications such as reinforcement in concrete structures.
2. Recycled Concrete: Concrete is one of the most widely used construction materials but is also a major contributor to carbon emissions. Recycling old concrete into new construction projects not only reduces the demand for virgin materials but also minimizes waste generation.
3. Cross-Laminated Timber (CLT): CLT is an engineered wood product made from layers of lumber stacked in alternating directions and then glued together. It provides a sustainable alternative to steel and concrete for structural applications and offers excellent strength, durability, and fire resistance.
4. Geopolymer Concrete: Geopolymer concrete is an eco-friendly alternative to traditional cement-based concrete. It uses fly ash or slag as a binder instead of Portland cement, resulting in significantly lower carbon emissions and energy consumption during production.
Challenges in Implementing Sustainable Materials
While the use of sustainable materials holds immense promise, there are several challenges that need to be overcome for their widespread adoption in civil engineering construction. One such challenge is the lack of awareness and understanding among industry professionals. Many construction companies and engineers are still not familiar with the benefits and availability of sustainable materials, making it difficult to drive change.
Another obstacle is the higher upfront costs associated with some sustainable materials. Although these materials often offer long-term cost savings, the initial investment can deter small businesses or contractors with limited budgets. To address this, governments and organizations can offer incentives or subsidies to promote the use of sustainable materials.
Furthermore, the availability and sourcing of sustainable materials can be a challenge in certain regions. While some materials may be abundant and readily available in one area, they may be scarce or expensive in another. This requires careful planning and coordination to ensure sustainable materials are sourced responsibly and transported efficiently.
Conclusion
Incorporating sustainable materials into civil engineering construction is crucial for reducing environmental impact and promoting a greener future. By prioritizing the use of materials sourced from renewable resources, low-emission production processes, and recyclability, we can minimize waste, conserve resources, and reduce carbon emissions. While challenges exist, increasing awareness, overcoming cost barriers, and ensuring the availability of sustainable materials are essential steps towards a widespread adoption of greener construction practices. By embracing sustainable materials, we can pave the way for a more sustainable and resilient built environment.
Got Questions? Let Us Help!
Introducing Mason & Associates, Inc.: Idaho's premier civil engineering and surveying company. Our company has experience in all aspects of surveying, including topographic and boundary measurements, construction staking projects, sub division platting, and land development. We perform all stages of the work, starting with the initial survey before having experienced engineers come in for the preliminary and final stages of planning. Then, we'll perform the construction staking, and do the final record drawings for projects. We know our success is linked to the success of our client's project. We will work with you to define the scope of services and set an agreed-upon budget. Call us today!