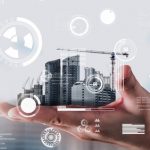 Civil engineering is an essential profession that focuses on the design, construction, and maintenance of infrastructure projects. From roads and bridges to water supply systems and buildings, civil engineers play a crucial role in shaping the built environment. One of the primary objectives of civil engineering is to enhance public safety, ensuring that infrastructure projects are designed to withstand various hazards and provide a safe environment for the community. In this blog post, we will explore how civil engineers improve public safety through their expertise in infrastructure design.
1. Consideration of Natural Hazards:
Civil engineers are well aware of the potential natural hazards that an area may face, such as earthquakes, floods, hurricanes, or landslides. During the design phase, they analyze the local geological and meteorological conditions to understand the risks and incorporate appropriate measures to mitigate them. This can include designing structures with strong foundations to withstand seismic events or incorporating drainage systems to handle heavy rainfall and prevent flooding.
2. Structural Integrity:
One of the primary concerns for civil engineers is ensuring the structural integrity of infrastructure projects. Whether it is a bridge, a building, or a dam, every structure needs to be designed to withstand various loads and forces. Civil engineers use their knowledge of materials, structural analysis techniques, and building codes to ensure that structures are robust and can withstand potential hazards, such as strong winds, heavy snow loads, or even terrorist attacks.
3. Accessibility and Mobility:
Civil engineers also contribute to public safety by designing infrastructure projects that enhance accessibility and mobility for everyone. They consider factors such as pedestrian safety, road design, and traffic management to minimize the risks of accidents and improve overall transportation safety. This may involve designing safe pedestrian crossings, implementing traffic calming measures, or creating separated bike lanes, all aimed at reducing the potential for collisions and injuries.
4. Safe Water Supply and Sanitation:
Civil engineers play a significant role in ensuring a safe water supply and sanitation systems. They design water treatment plants, pipes, and distribution networks to provide clean and safe drinking water to communities. Moreover, civil engineers design wastewater treatment plants and sewage systems to prevent contamination of water bodies, thereby protecting public health and preserving the environment.
5. Fire Safety and Emergency Preparedness:
When designing buildings, civil engineers consider fire safety and emergency preparedness as critical aspects. They incorporate features such as fire-resistant materials, adequate escape routes, and easily accessible firefighting equipment to ensure the safety of occupants. Additionally, civil engineers liaise with other professionals, such as fire safety consultants, to ensure compliance with regulations and best practices in fire prevention and response.
6. Sustainable Design and Resilience:
In recent years, there has been a growing emphasis on sustainable design and resilience in civil engineering. Civil engineers strive to create infrastructure that is not only safe but also environmentally friendly and prepared for future challenges. This can include designing energy-efficient buildings, using sustainable materials, and incorporating renewable energy sources. Additionally, they consider the long-term effects of climate change, such as rising sea levels or increased rainfall, and develop resilient infrastructure to withstand these impacts.
7. Collaboration and Communication:
Public safety in infrastructure design is not solely limited to technical aspects. Civil engineers also play a critical role in collaboration and communication. They work closely with other professionals, stakeholders, and the public to understand their needs and concerns. Engaging the community and incorporating their input into the design process helps ensure that infrastructure projects address public safety concerns effectively.
Conclusion:
Civil engineers are essential in improving public safety through their expertise in infrastructure design. By considering natural hazards, ensuring structural integrity, enhancing accessibility, and focusing on water supply, sanitation, and fire safety, civil engineers contribute significantly to the well-being of communities. Additionally, their focus on sustainable design and resilience helps create infrastructure that is safe, environmentally friendly, and prepared for future challenges. Through collaboration and effective communication, civil engineers engage stakeholders and the public to create infrastructure that meets their needs and enhances overall public safety. The work of civil engineers is indispensable in creating a built environment that is safe, functional, and conducive to the well-being of society.
Got Questions? Let Us Help!
Introducing Mason & Associates, Inc.: Idaho's premier civil engineering and surveying company. Our company has experience in all aspects of surveying, including topographic and boundary measurements, construction staking projects, sub division platting, and land development. We perform all stages of the work, starting with the initial survey before having experienced engineers come in for the preliminary and final stages of planning. Then, we'll perform the construction staking, and do the final record drawings for projects. We know our success is linked to the success of our client's project. We will work with you to define the scope of services and set an agreed-upon budget. Call us today!